Commercial Tree Planting Services
Commercial Tree Planting Services in The San Jose Bay Area
San Jose's Most Experienced Arborist and Tree Planting Company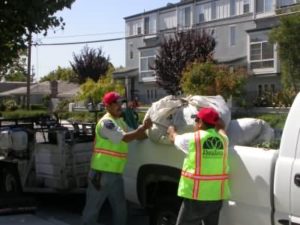 At Flora Terra Landscape Management, we offer commercial and property development tree planting services that not only help choose and plant the right trees for your landscape, but also guide you on how to protect your property landscape.
Give us a call today at 408.275-1200 and have our account managers visit you. Our trained arborists will plan and implement a tree planting program for your property in consultation with you and according to your requirements.
Benefits of hiring Flora Terra as your tree planting company
Our ISA-trained arborists study the micro-climate of your site, including soil type, drainage, available water, sunlight, exposure to drying winds, and other factors.
Tree selection for a site is based on the ability of the plant to tolerate the conditions. Matching the requirements of the plant to the site increases the survivability, performance, and longevity of the plant selected.
Use of proper tree planting techniques and post plantation care ensures fast growth and better survival of new plantings.
We also offer transplant of fully mature trees – both large and small trees.
We provide tree planting services to all commercial campuses and new developments in San Jose, Santa Clara, Sunnyvale, Fremont, and the South County region.
Flora Terra ensures that your newly planted trees become a valuable asset to your landscape, and provide a long-lasting source of beauty and enjoyment for you and all those who visit you.
Tree planting is done for a variety of purposes. Tree planting may be carried out for aesthetic value or to serve functional purposes such as screening, noise abatement, traffic control, wind modification, heat control or shade. While planning the landscape of a commercial complex or a new development, it is essential to select the right trees for planting.
Contact Flora Terra, a professional tree planting company. Call 408.275-1200 or fill out our online form to get an estimate for your commercial and development tree planting services. Our Tree care services ensure that the trees planted on your commercial property or development project not only grow but flourish in years to come.