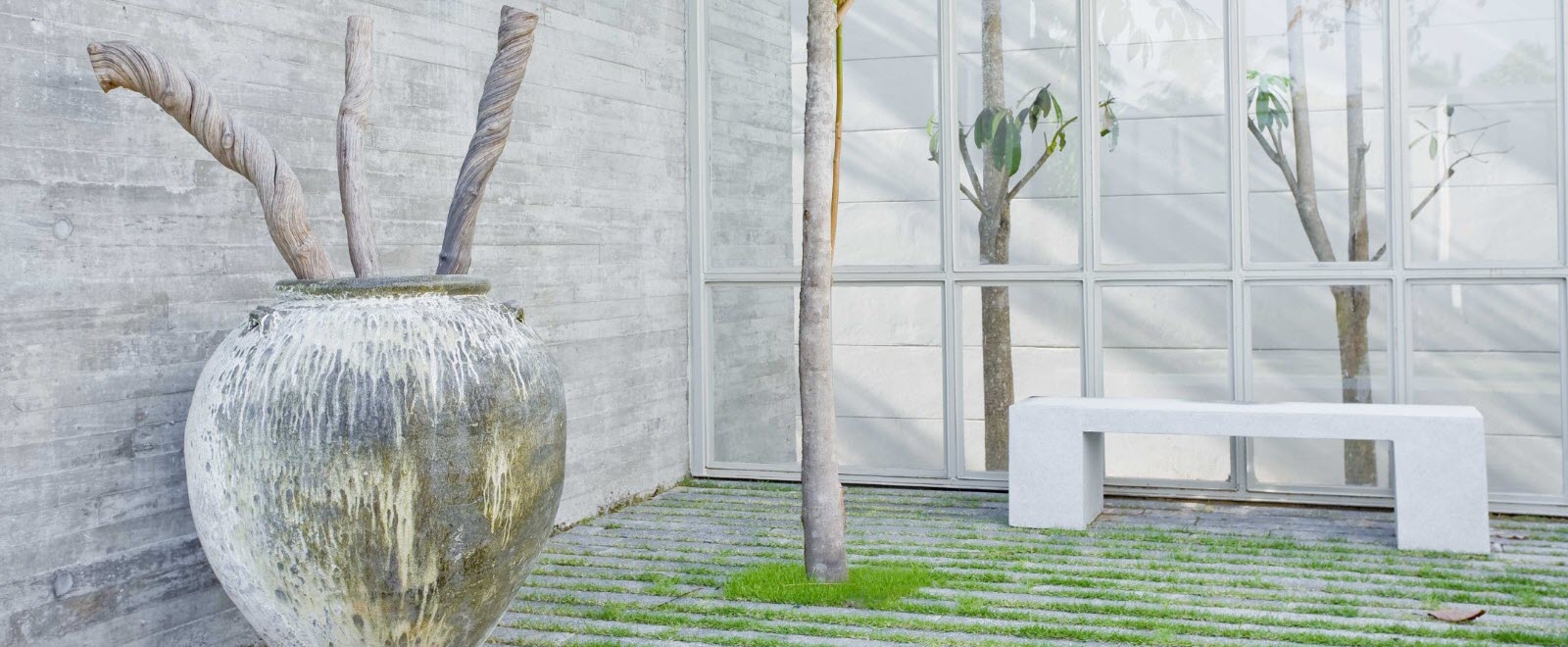 Many people have certain preconceived notions that come to mind when they hear the term "drought tolerant landscaping". However, in truth, there is immense versatility to be discovered in water wise landscaping techniques.
A garden can be low maintenance and sustainable while creating all sorts of aspirational aesthetic impressions—the methodology isn't a mold you have to fit into, but rather a route to endless possibilities.
The difference is that when elegant green spaces are created intelligently, they can be resilient, abundant, relatively inexpensive to care for, and ready to handle the heat.
Crucially, drought tolerant landscape design means strategically mimicking natural systems. We can lay mulch that reduces water evaporation and protects the soil just as the leaf fall under a tree does.
We can choose native plant species that have evolved over centuries to ride out the Bay Area's heat waves with abundance and grace.
By letting nature take the lead and supporting the myriad of complex natural systems that make soil rich and fertile and attract beautiful pollinators, we can harness the innate efficiency of the outdoors.
This process begins in partnership with a Bay Area commercial landscape contractor who specializes in drought tolerance, just like FloraTerra.
Realizing Dream Drought Tolerant Landscape Designs
Collaborating with a commercial landscape designer is a process that should meet your needs uniquely. It's not only about creating a space that will conserve water with smart irrigation technology, reduce carbon outputs and chemical use, and protect air and water quality.
It is about manifesting beautiful landscaping that will enrich the lives of those who encounter it. Your landscape design expert will guide you in considering the structure of the place.
Preexisting features such as buildings and driveways, and establishes shrubs and trees will be incorporated into the design process.
From there, your landscaping survey becomes a canvas upon which a fresh and bold space can be imagined.
The way your landscaping will be used—or more importantly, could be used—is pivotal for achieving an innovative outdoor experience.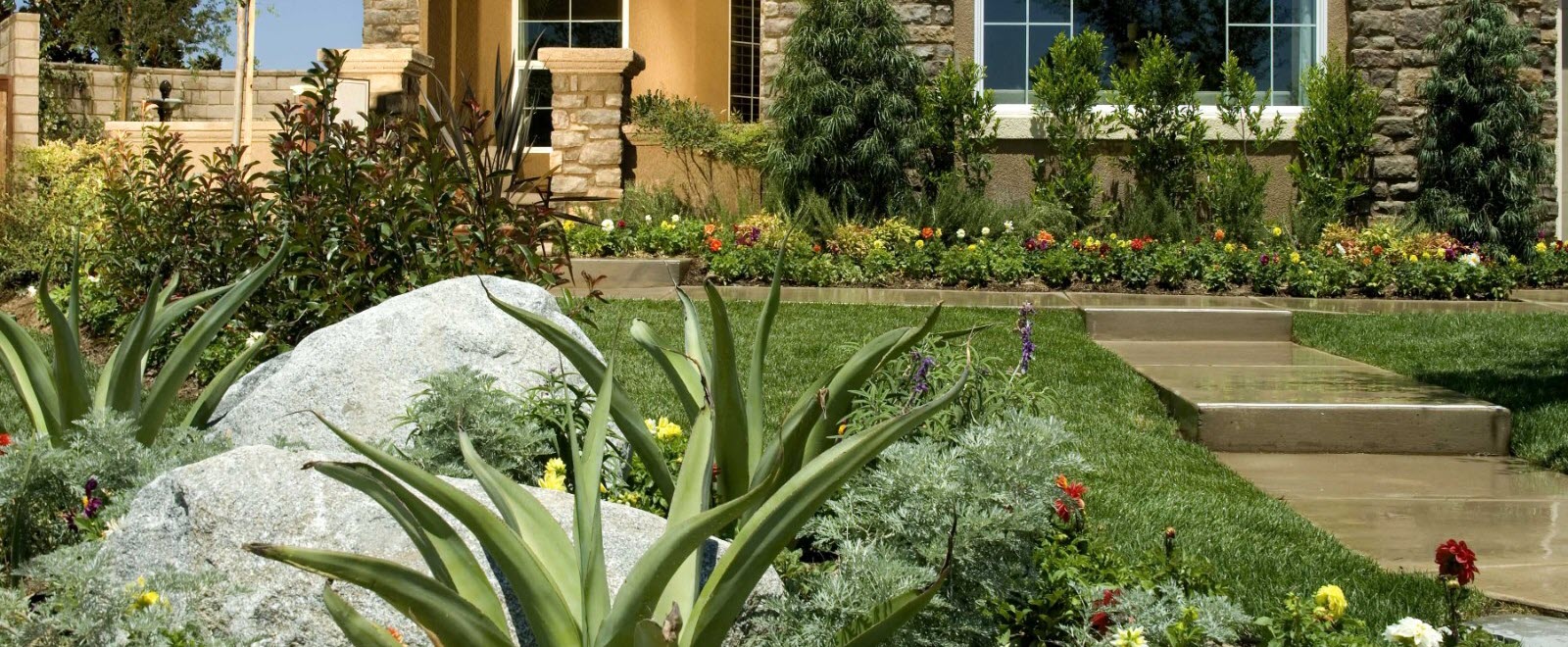 The landscape design of an HOA property may harness the potential for a play area, outdoor dining space, exercise area, or even an organic edible garden.
A corporate campus could feature seating for sunny-day meetings, while a retail location could offer spaces designed specifically to provide shoppers with a tranquil recharging opportunity before the next wave of retail therapy.
For the gardens of estates and private homes, drought tolerant landscaping can serve as an extension of the indoors, flowing cohesively and functionally so that the splendor of the garden can be enjoyed whenever the urge arises.
Creating Breathtaking Views and "Rooms" in the Garden
It can be useful to create a list of how you would like the landscaping that frames your property to be used, thinking of different areas as you would rooms of the house.
It's also valuable to thing about where the landscape will be viewed from. Which windows would best serve up an inspiring sight for those inside? Which pathways will receive the most footfall, and will landscaping curb appeal give a real boost to your home, business, or venture?
From there, your Bay Area commercial landscape designer will begin the work of curating a layout, with different zones reflecting not only how they will be used, but also groupings of plants with similar water needs, canopy planting for optimal shade and soil protection, and more.
Reaching the point If considering materials can be exciting for those intrigued by drought tolerant landscape design.
Your go-to Bay Area landscaping expert explain how certain mulch or hardscape materials can help you reduce your water bill and protect the watershed while achieving year-round beauty.
They can also help you explore the possibility of using recycled or reclaimed materials. Together, you can consider height, form, color, and flow, combining interesting textures and surfaces with verdant foliage and floral displays.
Working with your budget and time-frame clearly in mind, the process can begin. It's time to realize a dynamic drought tolerant landscape design that will grow and evolve with great strength, because that's what it's been designed to do.
Claiming the Rewards of Drought Tolerant Landscape Designs
Here at FloraTerra, we are huge advocates of the many transformative health and wellness benefits of Bay Area landscaping.
Sustainable and low maintenance landscapes are powerful spaces within which to experience reduced stress, enhanced creativity, and improved overall wellbeing—advantages that can be appreciated on any type of landscaped property.
When those benefits are combined with the peace of mind that comes with lower water use and maintenance costs—thanks to tactics such as xeriscaping, efficient irrigation, and the use of native plant species—landscaping becomes a thing that offers bountiful returns rather than a space that drains resources.
When you combine FloraTerra's comprehensive landscape irrigation service with other lifestyle water saving strategies, savings can be substantial. Most importantly, drought no longer needs to be a cause for concern.
Call us to schedule a consultation 408.275.1200.

Bay Area Service Locations
| | | |
| --- | --- | --- |
| Santa Clara County | Alameda County | San Mateo County |
| Silicon Valley, CA | Fremont, CA | Palo Alto, CA |
| San Jose, CA | Newark, CA | Menlo Park, CA |
| Santa Clara, CA | Union City, CA | San Carlos, CA |
| Sunnyvale, CA | Hayward, CA | Belmont, CA |
| Mountain View, CA | San Leandro, CA | Redwood City, CA |
| Cupertino, CA | Alameda, CA | Foster City, CA |
| Milpitas, CA | Dublin, CA | Burlingame, CA |
| Morgan Hill, CA | Pleasanton, CA | Daly City, CA |
| Gilroy, CA | Livermore, CA | South San Francisco, CA |