Pest Control & Disease Control Services
Plant Health Care Includes Pest and Disease Management
FloraTerra's Certified Team Identifies Problem, Provide  Early Detection and Take Steps to Manage Harmful Pests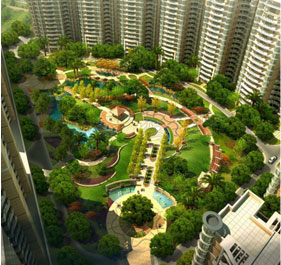 Pest and plant disease control is an essential f part of commercial landscape maintenance. We offer a specialized landscape service to optimize the health of your plants, flowers and tree's. Pest, disease and fertility programs are designed for the environment, safety and health of your landscape, enabling your landscape to thrive for many years.
Our Certified team includes licensed pest control applicators, pesticide advisors and labrotatory analysis.
Early detection of pest activity is important. If unmonitored, fungi, insects and vertibrate pests can quickly devastate plants, shrubs and trees.
To protect trees, we take measures approved by the International Society of Arboriculture, such as precision pruning, integrated pest management, and trapping. When possible, we use organic pesticides that are environmentally-friendly and safe .
FloraTerra clients include apartment and condominium complexes, retail shopping centers, hospitals, and corporate property managers. Our service area includes the Bay Area communities of San Jose, Morgan Hill, Gilroy, Cupertino, Santa Clara, Sunnyvale, Mountain View, Palo Alto, Redwood City, Foster City, Milpitas, and Fremont.
Talk to a FloraTerra professional today to learn more about our Plant Health Care. Contact us online or call 408-275-1200.