A TRUSTED COMMERCIAL LANDSCAPE CONTRACTOR IN SAN JOSE CA
Did you know that a trusted commercial landscape company in San Jose Ca is the ideal ally when it comes to saving on water costs?
Not only will a commercial landscaping contractor with the right know-how be able to beautify your outdoor spaces, but they can also help you conceptualize a water wise garden that looks fantastic all year round—come drought or heavy rain—while requiring far less in terms of watering and maintenance.
Better yet, the FloraTerra Design Group are experts in commercial water efficient landscape design & water management, we guide you through the proper process for accessing lawn replacement for city and municipal rebates.
With comprehensive understanding of the criteria to be met and how to cost-effectively realize the switch, a knowledgeable collaborator is a great person to have in your corner.
Read on to discover how effective water management can reduce your rates for good.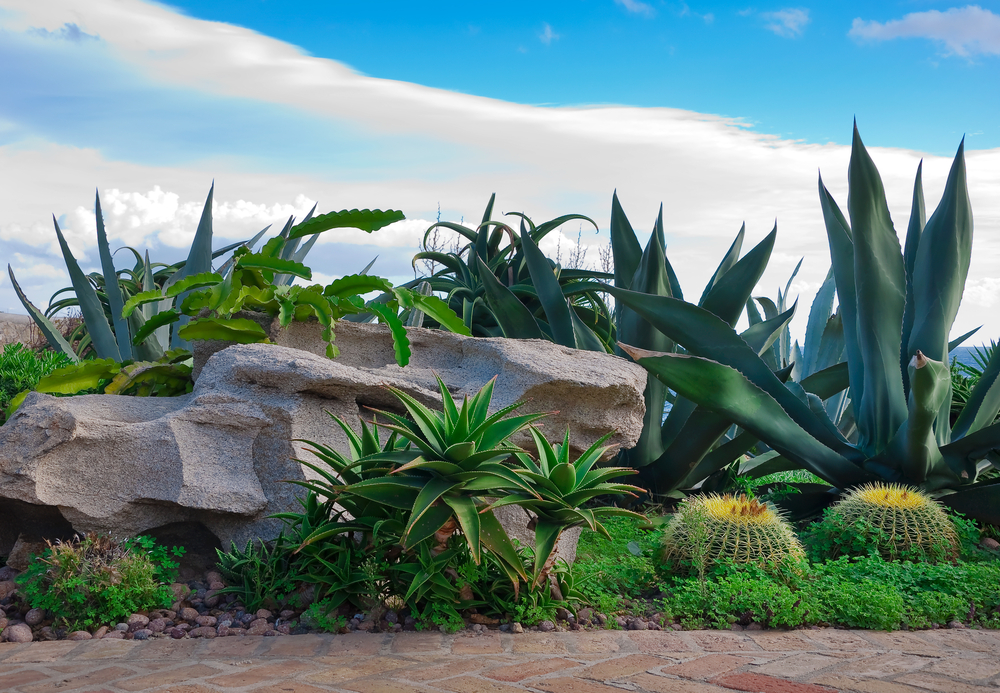 THE ADVANTAGES OF WATER EFFCIENT LANDSCAPING
Whether the green spaces in your care are HOA landscaping, corporate campus landscaping, or simply a private residence garden, there's a lot to be said for connecting with a commercial landscape design company with a finger on the pulse of water conservation trends.
Contemporary approaches to water efficient landscape design offers an excellent value return, as water bills and labor costs are slashed through the creation of low maintenance spaces that showcase abundance in every season.
For property owners and managers keen to shrink the carbon footprint and environmental impact of their landscaping, this approach guarantees success.
A reduction in the need for gas powered maintenance equipment—or an elimination all together if FloraTerra's eco-friendly electrical equipment is being used to tend to your landscape—means far less sound pollution and carbon emissions.
Meanwhile, the use of native plant types and soil-friendly techniques such as mulching eliminates the need for harmful fertilizers and pesticides.
This can be a real boon for homeowners associations and commercial or corporate entities who wish to boost public perception.
With the right guidance from your Commercial Landscape Contractor in San Jose CA, it can also illuminate the path towards a desired LEED certification.
QUALIFYING FOR MUNICIPAL REBATES AND MORE
Many people don't realize that the lawn they see from their window not only represents a substantial water and maintenance cost, but that replacing it may earn them a sizable and bank-balance-friendly rebate.
The place to start is with an affordable commercial landscaping company in San Jose Ca who knows how to streamline the rebate application and approval process.
Keep in mind that it's vital not to begin the lawn replacement process until your application has been accepted.
Flora Terra is a selected and approved rebate specialist, with certified personnel and expert staff to guide you every step of the way.
TAKE ADVANTAGE OF MUNICIPAL REBATES:
TAKING A WATER WISE APPROACH TO IRRIGATION
Did you know that all irrigation systems are not created equal?
For example, a sprinkler-based system is bound to be highly inefficient, sending water far and wide at quite a speed.
This often leads to wasteful runoff, higher levels of evaporation, and soaring water costs.
In contrast, drip irrigation delivers water slowly to precision-targeted areas, ensuring that precious H2O reaches the intended plant roots rather than flowing elsewhere.
It's food for thought that a drip system will deliver water in gallons per hour, while a traditional sprinkler system output is in gallons per minute.
HARNESS THE POWER OF NEW TECHNOLOGY
Going a step further in terms of water efficiency, smart watering technology allows intelligently designed irrigation systems to automatically adjust water usage based on local weather conditions.
When this type of irrigation approach is combined with thoughtful site analysis and drought-resilient landscaping strategies, the outputs required to maintain spectacular green spaces are entirely transformed.
Our specialist landscape irrigation design division is always ready to help you realize the potential that comes with effective water management.
For Quote, Please Call or Click Below 408.275-1200

We Go The Extra Mile!
| | | |
| --- | --- | --- |
| Santa Clara County | Alameda County | San Mateo County |
| Silicon Valley, CA | Fremont, CA | Palo Alto, CA |
| San Jose, CA | Newark, CA | Menlo Park, CA |
| Santa Clara, CA | Union City, CA | San Carlos, CA |
| Sunnyvale, CA | Hayward, CA | Belmont, CA |
| Mountain View, CA | San Leandro, CA | Redwood City, CA |
| Cupertino, CA | Alameda, CA | Foster City, CA |
| Milpitas, CA | Dublin, CA | Burlingame, CA |
| Morgan Hill, CA | Pleasanton, CA | Daly City, CA |
| Gilroy, CA | Livermore, CA | South San Francisco, CA |