Water Conservation Services
Bay Area Water Conservation Services
Water Management Services
Drought Conditions mean water allocations, water use restrictions, and over-use penalties in Santa Clara, San Mateo, Alameda, and Contra Costa counties. Water conservation and sustainable landscape practices will be a major focus for Bay Area commercial property managers for years to come. FloraTerra Landscape Management offers a unique water conservation service, as well as a complete irrigation department to meet today's stringent water challenges.
Irrigation Repairs & Upgrades
As a full service commercial landscape contractor, FloraTerra's Irrigation Department supports our commercial grounds management and landscape installation service divisions. Certified irrigation technicians audit and monitor the irrigation system regularly to ensure the system is operating at peak efficiency with minimal water waste.
Water Audit Service
Through landscape evaluation, water auditing, scientific water budgeting, scheduling, and monitoring and reporting; we reduce your landscape water consumption and save money. Our irrigation system up-grade recommendations, landscape conversion suggestions, and return on investment projections also provide useful information for water conservation.
Smart Irrigation Controllers, Conserve & Save!
Ordinary irrigation systems cannot adjust to daily changing weather patterns. They generally over-water your landscape, leaving you with expensive water bills and major property damage. Smart Irrigation Controllers help you save water, money and time by eliminating over-watering. Enjoy healthier landscapes while protecting the environment and reducing expensive water maintenance costs.
Water Wise Plants
Whether adding to your existing landscape or replacing your existing one, by choose Mediterranean or California native plants your landscape will thrive on less summer water. Native plants can create a colorful, interesting, and lush landscape that is well suited to the climates and soils found in our region. Let our tree, shrub and plant experts design your commercial, retail, HOA and medical location landscapes.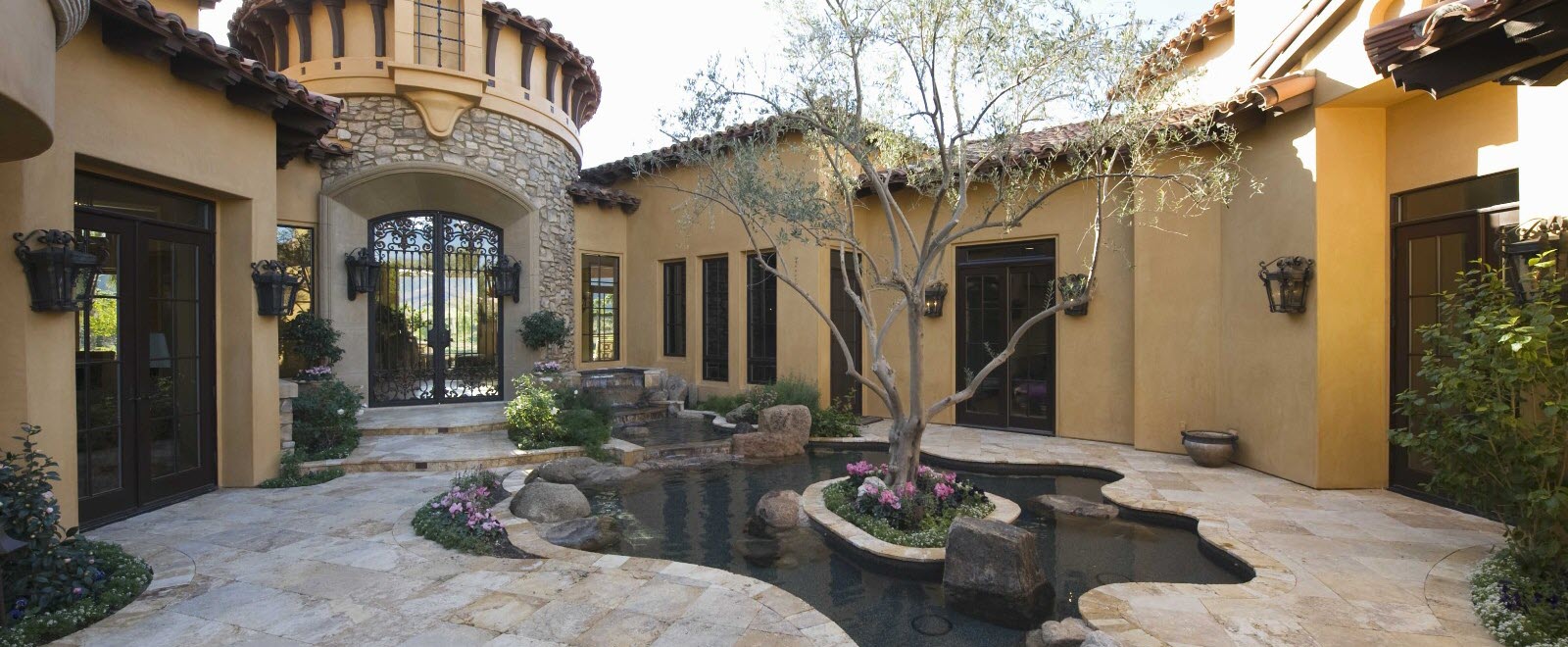 Mulch, Conserves Water
Mulch is often referred to as the "secret weapon" of water conservation in any region. By mulching, we maintain optimum moisture, suppress weeds, help protect a plants root system during incremental hot or cold weather, and provides exceptional curb appeal.
Professional Designations and Certifications
FloraTerra Landscape Management is committed to providing continued education, training, and skills certifications for all employees. Industry related licenses and certifications demonstrate the training and expertise required to fulfill our customers' landscape management objectives. Our extensive range of licenses, designations, and certifications guarantees concerns will be resolved by certified professionals. Read More
Water Conservation Services, and More!
| | |
| --- | --- |
| Irrigation Component Map | Static Water Pressure Test |
| Hydro Zone Map | Water Efficiency Test |
| Water Audit | Up- Grade Recommendations |
| Irrigation Water Schedule | Smart Controllers |
| Diagnostic Report | Water Budget |
| Proposal for Repairs | ROI analysis for Upgrades |
Area's of Service:
| | | |
| --- | --- | --- |
| Santa Clara County | Alameda County | San Mateo County |
| Silicon Valley, CA | Fremont, CA | Palo Alto, CA |
| San Jose, CA | Newark, CA | Menlo Park, CA |
| Santa Clara, CA | Union City, CA | San Carlos, CA |
| Sunnyvale, CA | Hayward, CA | Belmont, CA |
| Mountain View, CA | San Leandro, CA | Redwood City, CA |
| Cupertino, CA | Alameda, CA | Foster City, CA |
| Milpitas, CA | Dublin, CA | Burlingame, CA |
| Morgan Hill, CA | Pleasanton, CA | Daly City, CA |
| Gilroy, CA | Livermore, CA | South San Francisco, CA |
Please call 408.275-1200 or click below