Lawn Maintenance Company
Lawn Maintenance Services Company
Serving the Greater San Francisco / San Jose Bay Area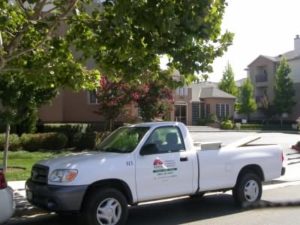 If you are looking for a dependable full-service commercial lawn maintenance company, call Flora Terra Landscape Management today at (408) 275-1200 . Our lawn care experts will study the exact requirements for your property and tailor the site-specific lawn maintenance programs for your location.
Flora Terra Landscape Management offers expert lawn maintenance services for commercial complexes, medical campuses, business parks, retail and industrial properties and home owners' associations in all areas of San Jose, San Francisco, Palo Alto, Livermore Valley, Walnut Creek, and the Napa region.
Our Lawn Maintenance Services include:
Lawn soil testing and analysis
Lawn cutting and trimming
Grass & Weed Trimming
Post Mowing Clean up
Sidewalk & Driveway Edging
Fertilizer planning and application
Thatch Control
Leaf Collection
Our comprehensive lawn maintenance program includes proper lawn maintenance schedules following cyclic patterns of watering, fertilizing and mowing.Optimal timing of lawn care applications ensure that you grow turf that is lush, green and more resistant against diseases, insects and weeds. FloraTerra practices water conservation and develops sustainable landscapes, while also consciously recycling and reducing green waste. We apply all this to your lawn maintenance program to save you money and help you do your part in environmental conservation.
Beautiful lawns enhance the visual appeal of a business or residential complex and present tidy, well kept premises. For a lawn to look great, lawn maintenance is an ongoing requirement that must not be overlooked. FloraTerra has the experience, technology, and equipment to handle all your commercial lawn maintenance needs.
Call Flora Terra Landscape Management today at (408) 275-1200 or fill out our online form to request a quote for your lawn maintenance.