HOA Landscape Service includes Redwood Shores, What Will Water Cost in 10 Years?
Water costs continue to plague the Redwood Shores – Redwood City Ca which drives up the cost of an HOA Landscape Service in Redwood Shores, and who knows what the cost of water will be in the next 10 years.
Read on to learn how Water Wise HOA Landscape Designers Curb Water Costs
WHAT IS A WATER WISE COMMERCIAL LANDSCAPE DESIGN?
While many are drawn to the Bay Area because of its abundant sunshine, there is no escaping the reality that extended droughts and escalating water rates impact the upkeep of green spaces. Water-thirsty landscapes are increasingly costly, and unpopular amongst HOA Landscape Maintenance Companies in the Bay Area.
So what's the solution? Well, if you've had your ear to the ground on landscaping trends over the last few years then you will have certainly encountered it whenever you heard the phrase "water wise landscaping".
That's right—water wise commercial landscape design to the rescue! This catchy phrase certainly sounds appealing, and wisdom in relation to water certainly implies lower costs.
But, what exactly is water wise landscape design? If the question has left you pondering, then you're in the right place.
Today, let's dive into the strategies harnessed in this savvy landscape design approach, so that you can tell your commercial landscape contractor exactly what you're in the market for!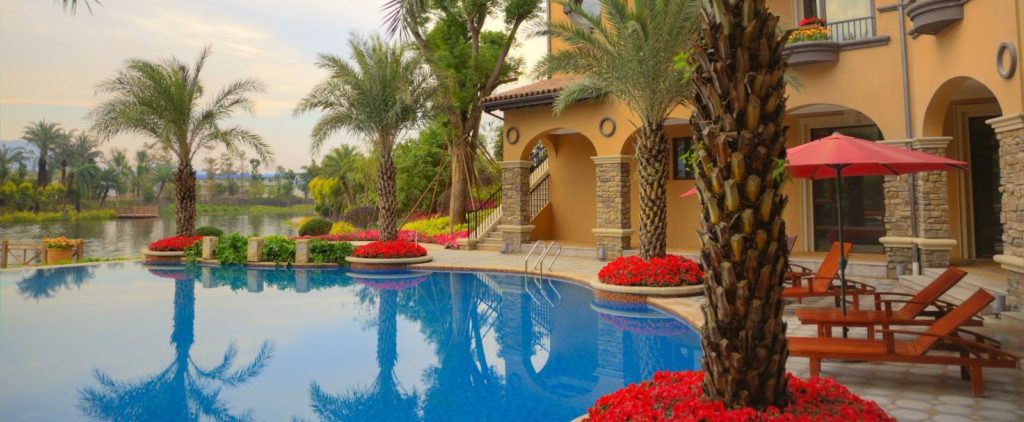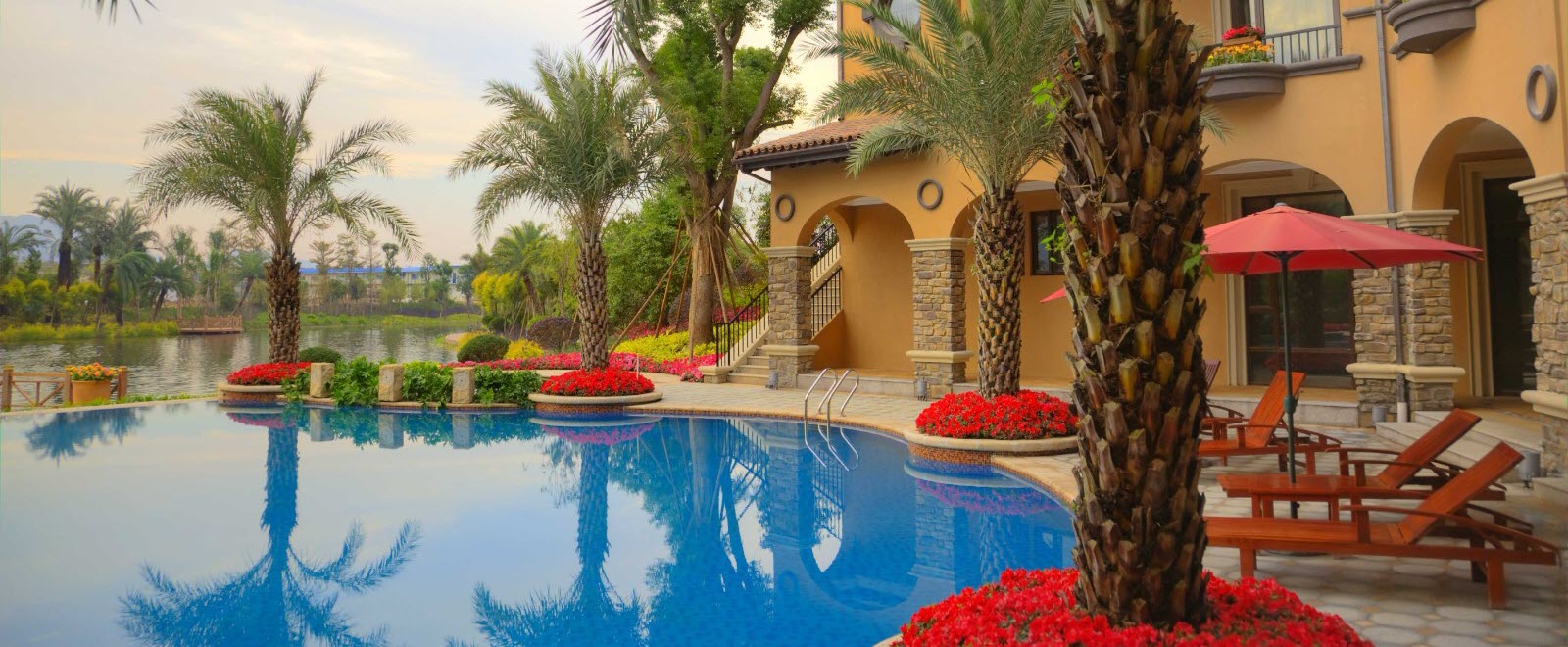 USE NATIVE AND DROUGHT TOLERANT PLANTS
A move towards water wise landscape designs means detoxing green spaces of the delicate and poorly-suited plants that have historically been over-utilized in traditional landscape design.
Such species would often call for endless irrigation, and even then there was a good chance that they would wither whenever a period of drought arrived.
You can avoid the costly replacements that would inevitably follow by asking your commercial landscape designer to favor native and low-water-use plants in their composition. These robust choices will be able to thrive whatever the weather.
HYDROZONE FOR OPTIMZING IRRIGATION
The term "hydro-zone" is commercial landscape design lingo for grouping plants according to their watering needs. Attractive groundcover, shrubs, and trees can be grouped together based on their anticipated irrigation requirements.
So, certain areas may call for watering weekly, monthly, or perhaps not at all once plants are fully mature. In this way, irrigation schedules can be optimized, with no plants being over or under-watered.
INSTALLING AND SCHEDULING
Speaking of scheduling irrigation, it is important to be aware that all watering systems are not created equal! Research suggests that opting for modern drip irrigation can save 25% of water use when compared to sprinklers, while smart irrigation technology can take those savings even further. These intelligent watering systems automatically adjust irrigation schedules based on local weather patterns, meaning plants get exactly what they need—not a drop more or less.
SUPPORT OPTIMAL SOIL HEALTH
Healthy soil may look like any old mud to the untrained eye, but it is in fact an abundant source of life that your landscape's plants will be keen to take advantage of.
An important element of water wise landscape maintenance is monitoring and improving soil health by adding organic matter, aerating compacted soil when necessary, and applying eco-friendly mulch.
Together, these actions will enhance water retention, prevent erosion, and encourage optimal plant growth.
LIMITING THE USE OF LAWN
As attractive as a stretch of bright green lawn may be, turfgrass always comes in at the top of when listing a landscape's various water cost demands. While you may wish to introduce or maintain certain lawn areas for recreational or aesthetic reasons, there are plenty of alternatives to explore.
By instead harnessing drought-resilient ground cover plants and attractive hardscaping, your commercial landscape designer can paint a spectacular living picture without an over-inflated water bill attached.
Plus, if you're ready to ditch the lawn, then another bonus may await. Why not ask your commercial landscape installation contractor to walk you through whether local rebates may be available as a reward?
MAINTAINING WATER EFFICIENCY OVER TIME
If landscaping is to remain water wise over time, then it's vital that infrastructure and planted areas are cared for accordingly.
Asking your commercial landscape contractor to periodically audit and repair your irrigation systems represents a fantastic investment—because leaks in hoses and drip lines, faulty valves, and broken junctions can all mean costly water loss that would otherwise go undetected.
Through tactics such as keeping irrigation infrastructure in tip-top shape, maintaining mulch in the interest of weed control, and tending to soil for ongoing fertility, commercial landscaping can remain vibrant, cost-efficient, and minimally thirsty!
Would you like to explore water wise landscape design for your next property development project? Perhaps instead, you're wondering if your existing landscape can be enhanced for greater water efficiency?
These are the endeavors that make the FloraTerra team excited to get to work each day—so get in touch, and let us guide you towards the perfect water wise landscaping solution.
LETS TALK HOA LANDSCAPE DESIGN, CALL US AT 408.275.1200 OR CLICK BELOW

WE GO WERE YOU GO!
| | | |
| --- | --- | --- |
| Santa Clara County | Alameda County | San Mateo County |
| Silicon Valley, CA | Fremont, CA | Palo Alto, CA |
| San Jose, CA | Newark, CA | Menlo Park, CA |
| Santa Clara, CA | Union City, CA | San Carlos, CA |
| Sunnyvale, CA | Hayward, CA | Belmont, CA |
| Mountain View, CA | San Leandro, CA | Redwood City, CA |
| Cupertino, CA | Alameda, CA | Foster City, CA |
| Milpitas, CA | Dublin, CA | Burlingame, CA |
| Morgan Hill, CA | Pleasanton, CA | Daly City, CA |
| Gilroy, CA | Livermore, CA | South San Francisco, CA |
HOA Landscape Companies in Santa Clara, HOA Landscape Company in Redwood Shores, Landscape Maintenance, Landscape Planning, Sustainable Landscaping, Tree Care, Water Management